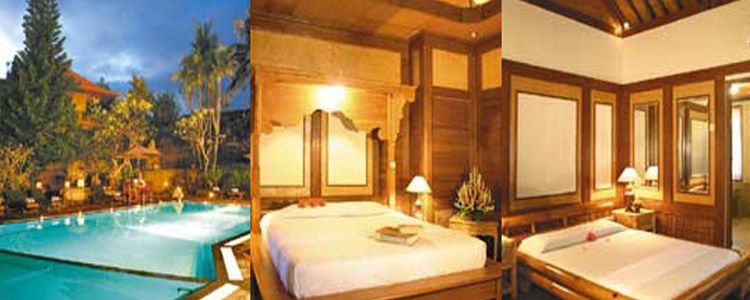 Artini Cottages is located in the heart of the art colony of Ubud just 45 minutes from Ngurah Rai airport Denpasar Bali. The accommodation is situated on beautifuly terrace overlooking an endless stretch of green lush rice paddies, majestic volcanic hills and spectacular sunset to the west.
Ubud is located in attractive environment of picturesque emerald green rice fields, along the edges of deep gorgeous river in the stunning center Balinese foothills.
Ubud is what we refer to as the quite village haven for the arts, where the culture and traditions are met and presented. The area is the best place to see the traditional dance performance, paintings, witnessing a local ceremony, and better place to enjoy the relaxing of life style.
The accommodation is centrally placed to allow access to many points of interest within easy driving distance to reach the volcanic country side which is offers majestic scenery, the white herons coming home to rest in the nearby village of Petulu, and just a short walks to the monkey forest, galleries, artist studios and art museum. The Balinese culture is characterized by an abundance of music, dance, celebrations and Festivals, which are presented near to the cottages.
Artini Cottages Ubud Bali Indonesia (official site)
Direct Phone : +62-361-978424
Fax : +62-361-975348