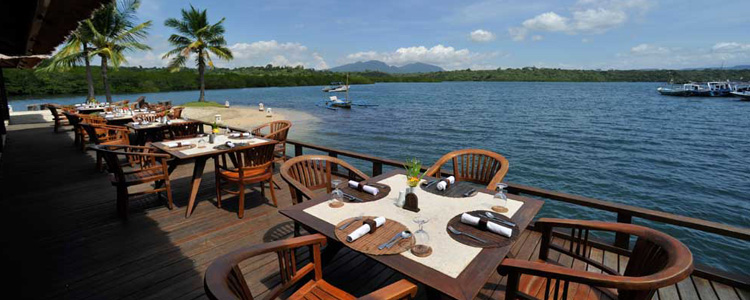 Mimpi Boutique Resorts and Dive Centers and Spas give you two ideally located, comfortable and well – appointed choices to discover the best of Bali, both underwater as well as on land. The resorts are Mimpi Resort Menjangan and Mimpi Resort Tulamben. Those resort have their own dive center area and offers many activities that tourist can do in Bali.
Settled in the northwestern coast of Bali and become the famous diving site in Menjangan island, Mimpi Resort Menjangan built in special setting for diving, canoeing, snorkeling, sea-biking, and near to Bali Barat National Park. The resort has built with 30 terraced patio rooms and 24 walled courtyard villas. The resort has also equipped with restaurant which surrounded by mangrove plantation and untouched monsoon forest. The other facitlities are dive center, spa, swimming pool, meeting room, and some Bali trip with the guide.
The other is Menjangan Resort Tulamben that sits at the foot of Mount Agung, precisely at Tulamben village and full of Balinese nuance. This resort has equipped with 3 terraced patio rooms, 12 thatched-roof cottages and 4 ocean view cottages. The patio room has set to landscape with lush tropical garden, while the Deluxe Cottage has 11 Balinese style cottages with peaked thatched roofs. The last, Ocean View Cottage that contains of 4 cottages are set to directly view the sea of Tulamben bay.
Those resorts has beautiful view arround and surrounded by Bali tourism objects that can make you feel relax and comfort.
Sales and Head Office
Jalan Gunung Agung No. 105D, Denpasar 80119
Bali – Indonesia
Telp : (62-361) 415020
Fax : (62-361) 418721