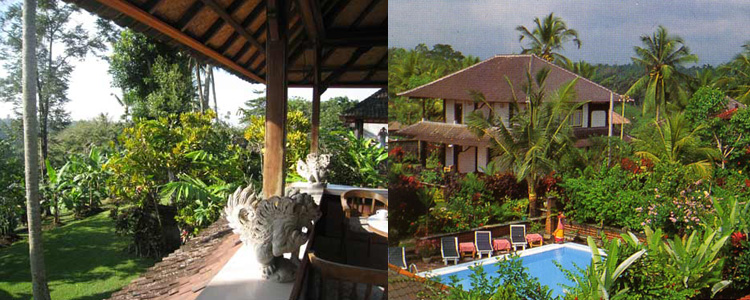 Visiting Bali island in holiday is a pleasure recreation with family and friends.You just need to find a comfortable villa which will make you enjoy Bali more.
Sanggingan Villa will be the right choice for you to spend you holiday in Bali. This villa has facilitated with private villa,  verandas, individual refrigerators, and hot water for baths and showers. Suites are furnished with single and double bed or twin beds, large family rooms have king and queen size beds. Ceiling fans or Air Conditioner (AC) provide cooling comfort, as will dips in our swimming pool. Breakfast and drinks are available at cafe on the landscaped grounds.
This villa has strategic location for visitors who want to explore Bali tourism objects. You just need to has short walk to Neka Museum that has interesting paintings collection made by outstanding balinese, other Indonesian & foreign artists inspired by Bali. Besides, you can also enjoy Bali Botanica Day Spa in the villa which offers superior body treatments in a serene environment.
Sanggingan Villa
Ubud Main Road – Gianyar 80571
Bali – I N D O N E S I A
Hotline : +6285739099893
Fax: +62-361-974275