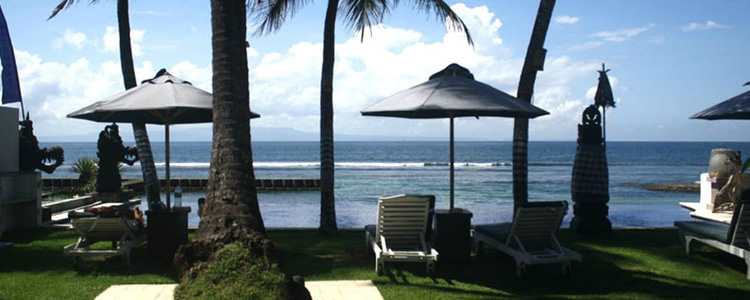 Make your dream in beautiful Bali island. Visit this great island which offers its wonderful tourism objects. Find the beautiful beaches, unique traditional culture, challenge trekking and mountain, temples, art, Balinese food, Bali fashion, and so on. Stay at Bali to know more about Balinese and spending your holiday as much as you can.
Today, Bali has facilitated with such kind of accommodation to make tourists and visitors stay longer. You will have many choices, many view and decided to stay longer by its comfortable service. Bungalow may become your choice to complete your vacation in Bali. You can choose bungalow which located near to the beach and enjoy your vacation while stay at beach view bungalow.
Bali Santi is one of beach bungalow which cater to travelers, from honeymooners to budget travelers and backpackers wanting clean, comfortable and affordable accommodation located in a safe and friendly environment. Guests can enjoy a wide range of facilities, ranging from relaxing massages, to snorkeling and even experience a fishing trip with some of the local fisherman. Visit now and stay now!
Bali Santi
JL. Candidasa Bali
Telp : +63 363 41611
Mobile : +62 82147565627