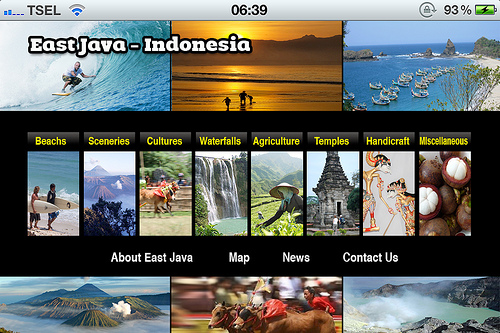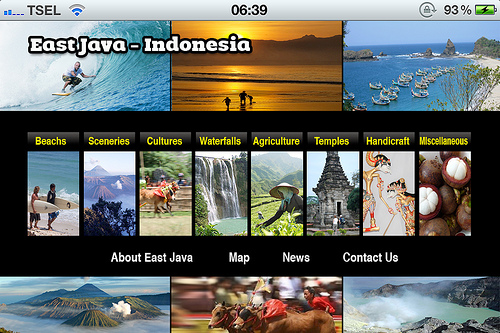 Imagine you and your personal luggage traveling to tropical country with the shower of sunshine pouring down blissfully, lying down on the white sand beach, dancing with ethnic and traditional music while mingling with the humble heart of the indigenous.
East Java, is the right place to go.
East Java is located only half an hour flight from Bali Island. There are bunch of interesting places that can be discover during your vacation; the humble people to meet, the beautiful beaches, the magnificent hills and mountains, the sacred lake and caves, the fenomenal waterfall and the historical sites in some of the area.
For those who are intersting to historical site and ancient hetitage, East Java has many things related to those issue. For instance, the ancient heritages of Majapahit, one of the biggest kingdom in Southeast Asia, are found here. Visit the sacred temples, the ruin of kingdoms, statues and inscriptions that might be found.
Travel To East Java application, is the application to show the glance of East Java tourism and can be free downloaded in Apps Store. Get it now and prepare your back pack to travel to East Java.