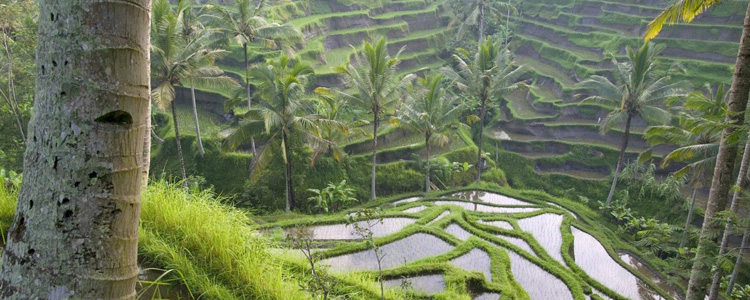 Ubud city in Bali has been chosen as the best city in Asia through Condé Naste Traveler magazine version in their 2009 Readers Choice Awards (source: http://www.concierge.com/tools/travelawards/readerschoice/cities). This has been a special pride for Indonesia in general and Bali in particular. We never thought that tourists prefer to visit Ubud than Tokyo, Shanghai, and Singapore. This means that beyond a reasonable doubt, Ubud has provided with interesting tourism objects and comfortable accommodation facilities to visitors
Ubud deserve to be the most interesting sights in the entire world. Ubud beside has beautiful nature, this area is also a village with a rich cultural heritage of great artists, especially the famous painter.
As a tourist destination, Ubud has many objects that appeal to tourists, both domestic and foreign. Some of these objects is the Puri Saren, which is located in Ubud, the traditional art market, Monkey Forest (Wenara Wana) and museums.
Beside that, Ubud has been equipped with a variety of accommodations such as hotels, villas, resorts, restaurants, and more. Visitors do need not worry if you want to visit Ubud and plan to stay a few days there, because Ubud has many options from low budget hotels to star hotels.