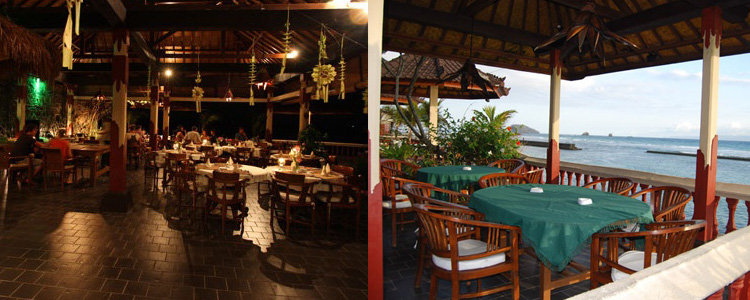 Pondok Bambu Bungalows is located in Candidasa, Bali and it has sea view around the bungalows. The restaurant also has Indonesia ocean view which can enjoyed in its terrace and completed with large kitchen in European standard. This spectacular view has attract many guest to visit and the seats up to 70 guests. Pondok Bambu bungalow also has marble stone seaside swimming pool which also features a 30 cm deep pool for the kids. Those interesting facilities has attract many visitors to stay at this beautiful bungalow.
Pondok Bambu bungalow has three type of rooms and all rooms are equipped with air conditioner, fan, TV and bathroom. The three villas are villa type 1 which has 4 person family room, villa type 2 in 3 person garden view room and villa type 3 in 3 person sea view room. Those rooms has included breakfast, tax and service.
Lets visit Candidasa tourism in Karangasem, Bali and stay at sea side bungalow of Pondok Bambu. Visit now and having reservation now!
Pondok Bambu
Tel 0363-41534
Fax 0363-41818